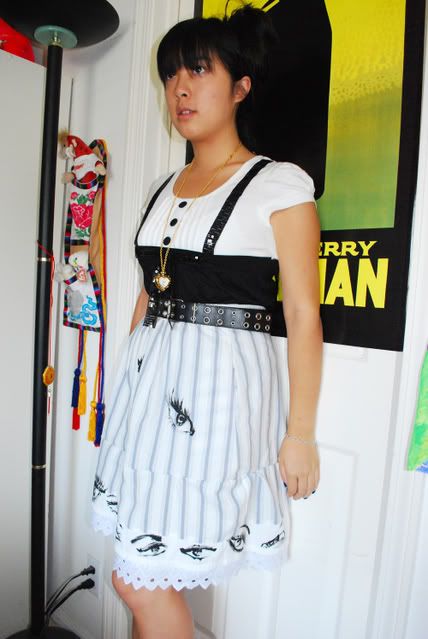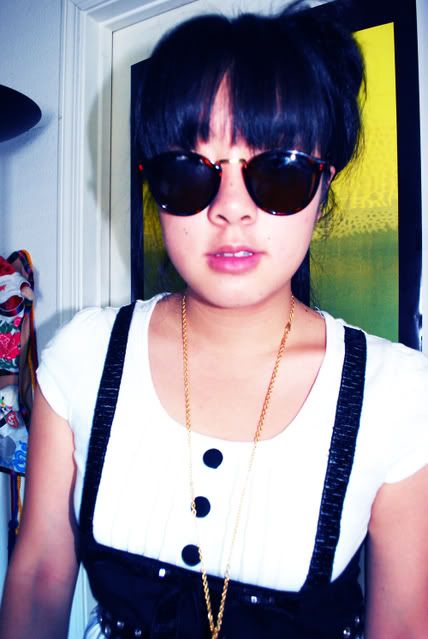 Black and white faux suspender top: $3 taiwan
Eye See You skirt: a mom's closet find revamp. I have a strange fascination with eyes for some reason.
Belt: came with a skort I got in the 8th grade. Yes a skort and I frickin loved it to death.
Heart watch necklace: $5 thrift plus the $6 battery, but it's worth it!
Sunglasses: $1 thrift
Camera: not mine. My sisters. I've seen a lot of bloggers with these cool SLR cameras and boy am I feeling camera envy these days.
Finally, finally, after much waiting, I saw the Dark Knight with KC. And then we went off to a harvest crusade concert. A free concert which makes it even better. Got to see POD and relived my teenage rock phase. Also got to step on the grass of the stadium.

Remodeling is still being done and new friends will be added soon!

Oh if only we had 100 hours in a day.