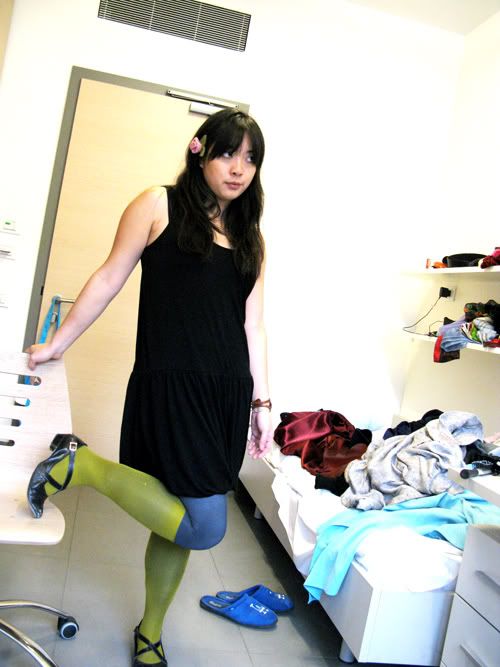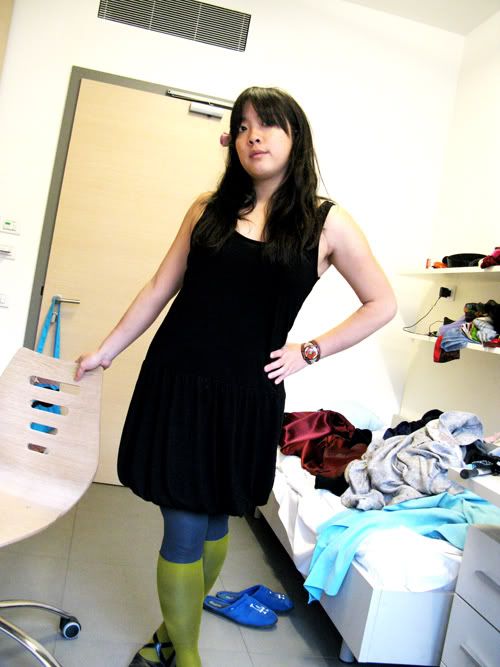 black bag dress: Kohls $8

Target grey tights $1.50

Olive tight socks: 1 euro. I bought these tights at a euro shop in berlin... I didn't realize they were kids sizes until I realized the crotch of the tights could only get up to my knees. Oh well. They make for some nice socks though!

Felt flower clip: 2 euro. I love these felt trinkets. I have bought soooo many since I came here. Felt whore I am.

Jacket: 1 dollar @ buffalo exchange
The most "inspiring" outfit I had in a while which is not saying much. Must study! Toodles my poodles.