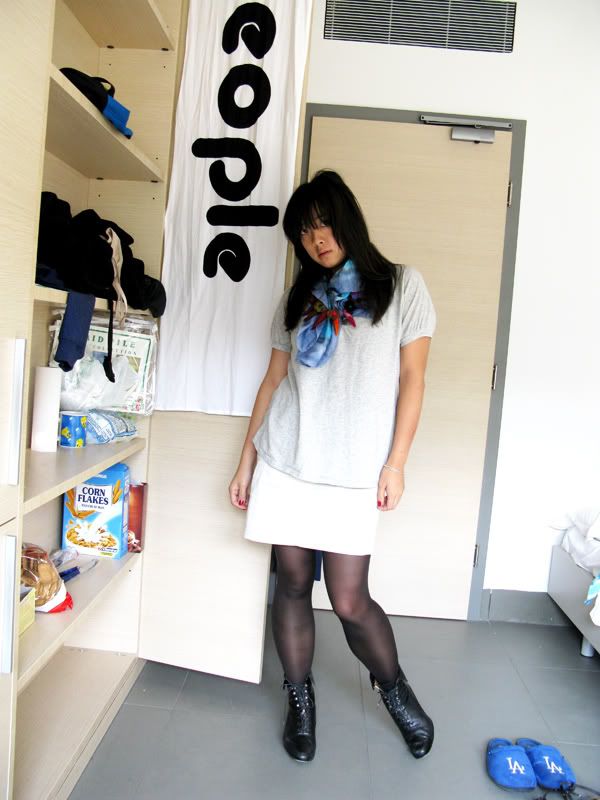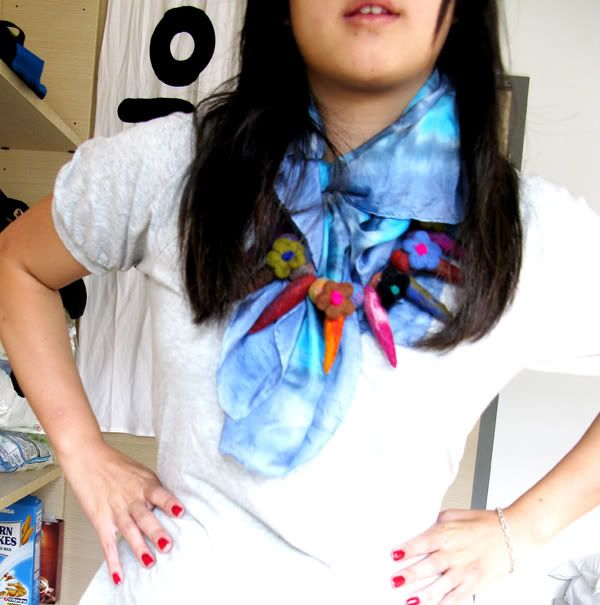 Grey V-Neck t-shirt: $3 Target

Proenza Schouler for Target skirt: $7

Brown tights: 99 cent store

Booties: $4 local thrift

Blue scarf: auntie

AWESOME NECKLACE: 7.50 euro from cinque terre.

Jacket not shown was from Target
So today in fashion class we learned about American Brands pyramid. I saw my good ole Target on the very bottom of the totem pole. My whole outfit was basically Target does this mean I'm on the bottom in life?
Such philosophical questions hurt my fragile mind. I was suppose to start reading and doing homework tonight but since I was too much of a procrascinator that I didn't even get my books yet means that studying will be put off for tomorrow?