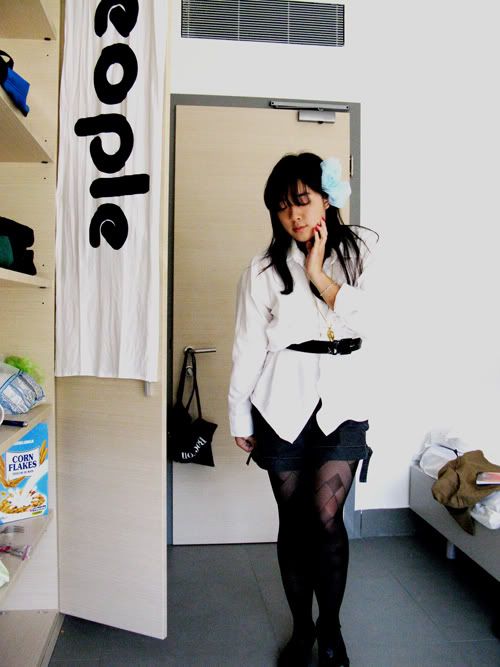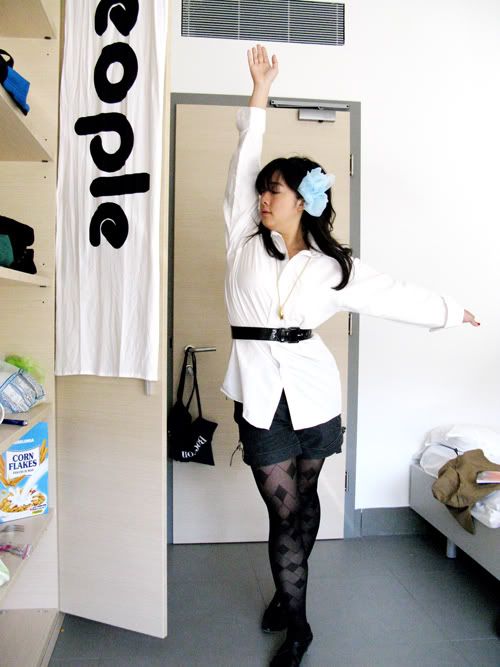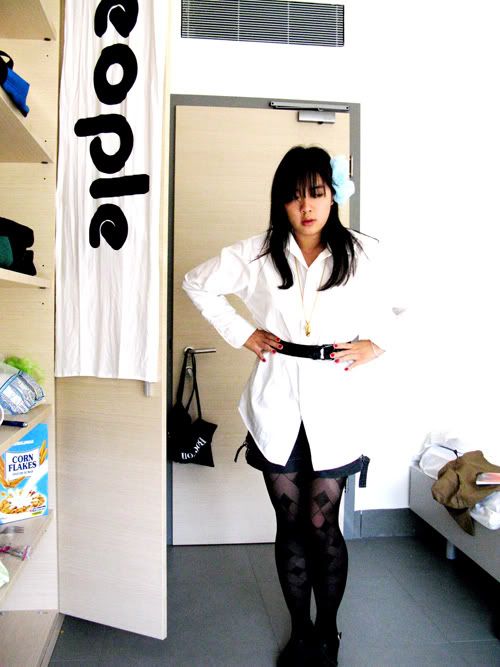 Men's White Shirt: 0.75 thrift

Shorts: $2 tjmaxx

Tights with patterns: $2 target

Shoes: thrift

Twisted cloud head deco: made by me

Belt: Auntie's pile of giveaway

Necklace watch: thrift
I had my fashion management class today. It is quite possibly going to be the best class I have ever taken in my life.
I see a definite change in my current wearings. I don't know if it's a good thing or a bad thing. Must sleep. Vino tonight makes me sleepy. I never want to leave.