Saturday, May 30, 2009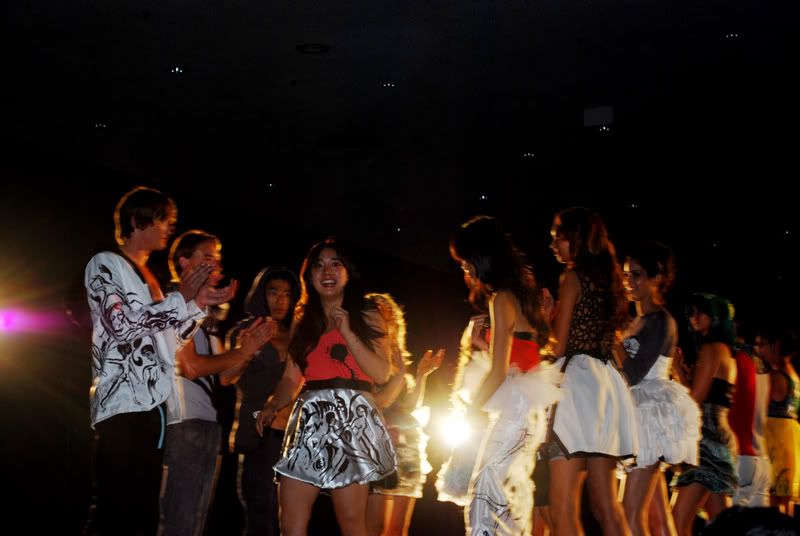 It's just a piece. Stay tuned for more awesomeness.
ramblings of

LalaLiu
at 12:56 AM
8 comments:

Wednesday, May 6, 2009
I bought these flip flops and declared them my flip flops of the year (ie. the pair that I would where all the time because they were comfy and matched well with everything). Sadly. They have failed me.

Today I was walking and the bottom sole completely bailed on me. So I limped to the student union or it looked like I was limping by my awkward walk and bought super glue. Problem solved.

But then just 7 hours later, the thong completely detached from the shoe. So sad.

Do you guys get sad when shoes die? I know I do.
ramblings of

LalaLiu
at 11:16 PM
17 comments:

SUPER. TIRED.


I hate how all my posts are so lame these days. I don't mean to be lame. I try really hard not to but sometimes I just can't help it. It's week 6 already and that means I'm already half way done with the quarter and that I'm 21 already.

But this is a 'HI' to the girl I met today at our BCBG event who surprised me when she told me she reads this blog! Those encounters are always fun.

Must study now because my first round of grades were a major disappointment and I'm not being all nerdy and over-achieving when I'm feeling disappointed in myself because when only 14 people get B's on a midterm out of 64 people and you are one of the 14 you just got to feel a little disappointed.

Charge on people. Live and laugh like a mad wo(man). Do it. Make me proud.
ramblings of

LalaLiu
at 12:45 AM
2 comments: