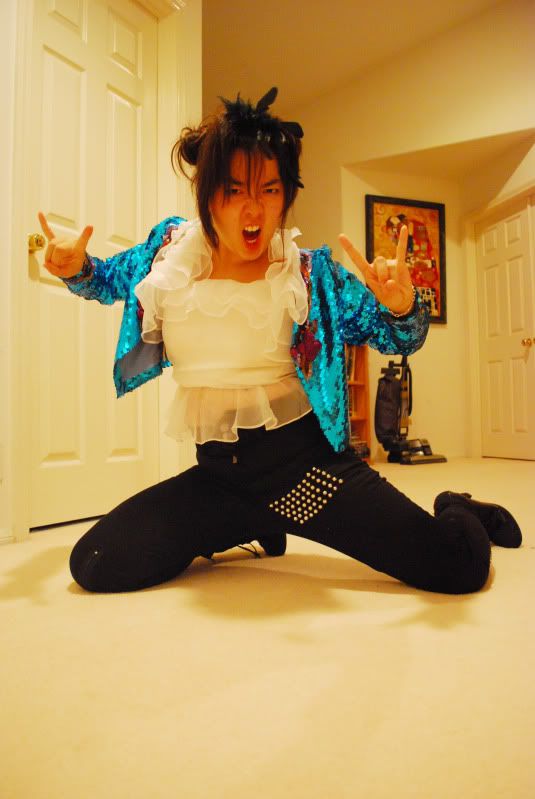 I am the blogger with no shame. ROAR.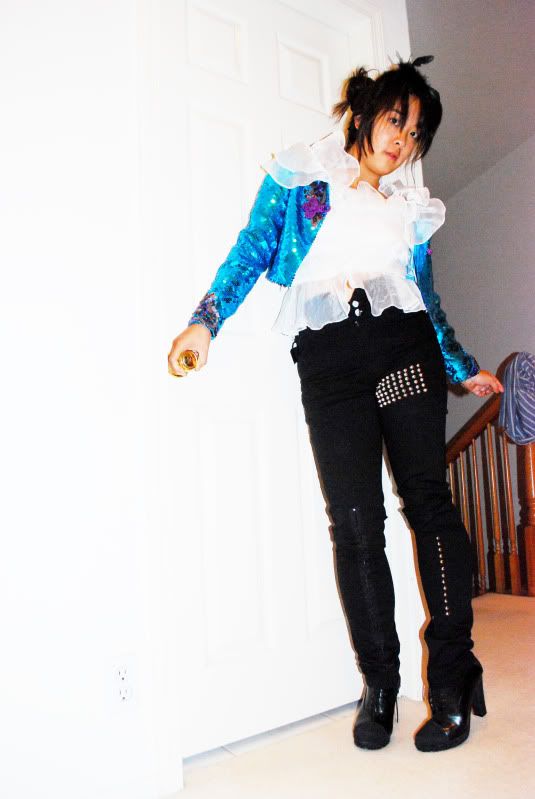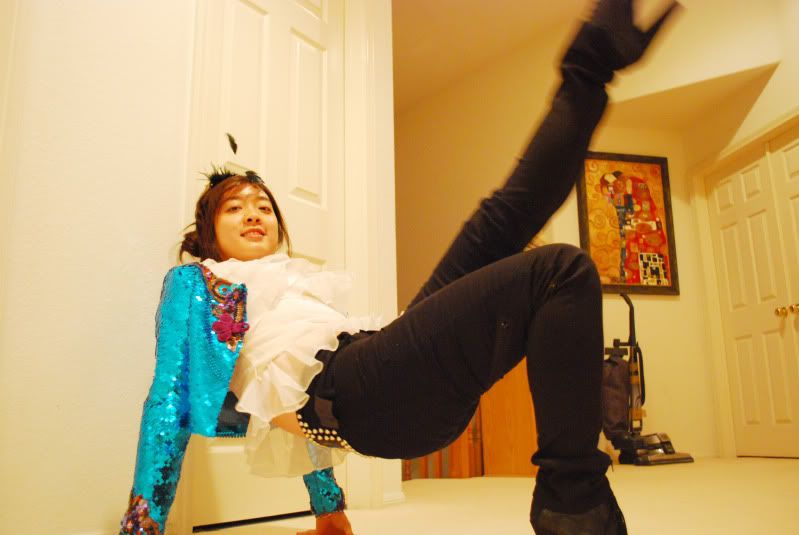 I was going to just leave this post as is with these pictures but I feel that I should explain for the sake of my reputation.
A few hours ago I was talking to CB and randomly decided to dress up. Dress up I did. After weeks if not months of normalcy I think I finally exploded and churned up this
tackalicious
ensemble. I grabbed my sister and off we went to do an impromptu photoshoot at midnight - the
most magical
time of the day! Don't believe me? Just take a look as those first to pictures for proof.
Magic
I say. Zoolander would be proud.
By the end of our 30 minute shoot a grumpy daddy came out the hallway and all I did was ROFL. Literally. I was looking like this:
I was so happy with our shoot that I ran off to show CB and had another good hour of laughing. I will forever keep this in my LOL folder and title it
Shameless in the Night
, because you folks better believe that I got no shame.
As a fashion blogger, there are standards to uphold. There is an image that is kept. We like to be taken seriously and have people fawn over our impeccable style. We pose our cute, innocent, demure poses. We turn to the camera, and look over our shoulders with the expression
Oh, a camera is there?
and a seemingly perfect candid shot is created. We like to be stylish and edgy. Throw our head around a bit for our perfect hair to be captured by the click of a camera. Pose in awkward angular poses that mirrors the great fashion magazines. We contrast our photos to make it even more RAWR and edgy. We do it all with great pride and confidence.
But tonight I decided to change it up a bit - just a bit. Makeup free, ready for bed, an oily faced hot mess with a Miss Piggy-esque face and I love it. I ain't ashamed to let my ugly out.
Fashion should be fun and exciting. I wish the whole world one day would just dress up. For one day. I want to see tutus and feathered boas and sparkle. And it would be the happiest day in the world, without fighting, without violence, without pain. We would all come out in our most delish outfits. We would look at one another. Hug one another. And then start laughing at one another, because seriously I couldn't stop laughing when I wore this. It would most definitely be the happiest day ever.
Okay, granted I look like a costume store landed ontop of me during tornado season but you know what, I love this and California doens't have tornados so it's not possible. I have been stuck with t-shirts and shorts and flip flops too long this summer and finally my inspiration is back. I can't wait till fall rolls around. School better be ready because there is no viewer discretion is advised next time around.
P.S. Who would have know that Art Geek and Fashion
Freak
really emphasizes the
freak
in me.
P.P.S I ain't dissing fashion bloggers. I love them with all my heart.
Cheap Monday Stud-alicious black pants: $5 urban outfitters
Ruffle top: $1 jet rag
SEQUINED JACKET.. aka God's gift to mankind: $4 thank you mart
Oxford heels: $6 F21
Feathered clip: 1 pound primark.